Edward H. Wendland
Officer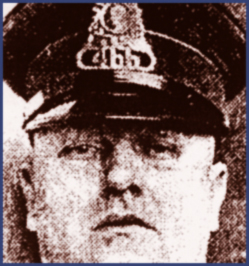 New Haven
End of Watch: 5/21/1938
Download PDF | Listen Now | Leave a Tribute
Officer Wendland responded to a report of a robbery by two men at a cemetery. A suspect who had not been fully frisked was put into Officer Wendland's car by another officer. As they drove off, the suspect fatally shot him five times.
On May 21, 1938 Officer Edward H. Wendland and several officers responded to St Bernards Cemetery on report of a robbery by two men. Upon arrival at the scene another officer apprehended a suspect and started to frisk him. The frisk was not completed and the officer put the suspect into the rear of Officer Wendland's car. As Wendland drove off, the suspect reached into his pocket and pulled out a 32-caliber revolver shooting and hitting Wendland five times. Wendland was rushed to the hospital where he died.
The man responsible for the officer's death only served 13 years in prison.