Frank S. Stratton
Sergeant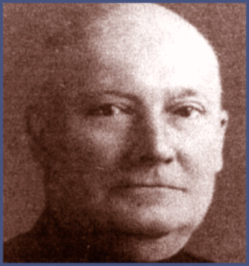 Norwalk
End of Watch: 10/14/1930
Download PDF | Listen Now | Leave a Tribute
Sergeant Stratton, a 28-year law enforcement veteran, was leading two AWOL marines to his patrol car after stopping them in a stolen vehicle. He was struck by a speeding motor vehicle and fatally injured.
Shortly after 5 A.M. on October 14, 1930, Sergeant Frank Stratton and Officer Paul McGrath were on patrol in the area of East Avenue and Westport Avenue when they noticed a suspicious motor vehicle. Sergeant Stratton decided to stop the eastbound car and investigate further. Upon stopping the vehicle it was discovered that the two men inside, both uniformed Marines who were AWOL, had stolen the car. The two men were taken into custody and as Sergeant Stratton was leading the suspects to his patrol car he was struck by a speeding motor vehicle which was westbound on Westport Avenue. A passing motorist who had witnessed this tragic incident transported the fatally injured Sergeant Stratton to Norwalk Hospital while Officer McGrath pursued and subsequently arrested the operator of the vehicle which had struck and killed the twenty-eight year law enforcement veteran.
Sergeant Frank S. Stratton, 64 at the time of his death, was survived by his wife, Elizabeth and his daughter, Lavinia.