James Savage
Trooper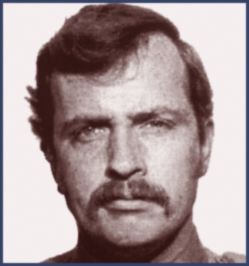 State
CT State Police
End of Watch: 1/22/1986
Download PDF | Listen Now | Leave a Tribute
Trooper Savage had stopped for a motorist on Route 8 in Watertown when he was struck and killed by a distracted driver.
On January 22, 1986, Trooper James Savage, age 42, was struck and killed by a motorist on Route 8 in Watertown. Trooper Savage had finished his work-day with the traffic Squad and was traveling home on Route 8 when he stopped for a motorist. As Savage was approaching the car, a salesman driving on Route 8 looked over some paperwork on the front seat of his car. His car drifted towards the shoulder as the car entered a slight curve in the road. Trooper Savage was struck from behind and died at the scene.
Many tried to second guess why Trooper Savage, after years in the Traffic Squad, would take the time to stop yet another motorist while on general patrol. Quite simply, he was doing his job. Trooper Savage entered the academy in February 1968 and was first assigned to Troop L. He was transferred to Troop H. in December 1971 and had more than his share of experiences on the interstate when he was transferred to the Radar Squad. His career had revolved around traffic enforcement, and he was never complacent in his responsibilities, even if it meant making one last stop 15 minutes from home.