Matthew J. McNally
Officer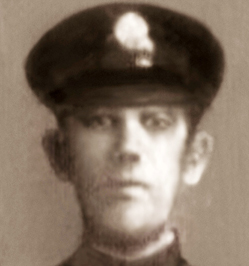 Waterbury
End of Watch: 11/20/1930
Download PDF | Listen Now | Leave a Tribute
While Patrolman McNally was standing in the roadway investigating a two-car motor vehicle accident, he was struck by an intoxicated driver and died a short time later.
Shortly before midnight on November 19, 1930, Patrolman Matthew McNally and his partner Joseph Petit were working a two-man car and were assigned to investigate a two-car motor vehicle accident on East Main Street. While both officers stood in the roadway investigating the accident, a car being driven by Adrial L. Wolff struck Patrolman McNally almost completely severing McNally's left leg. Patrolman McNally was transported to St. Mary's Hospital where at 3:20 a.m., he died of his injuries.
The driver of the striking vehicle, Wolff, was arrested for DWI.