Nicholas W. Fera
Sergeant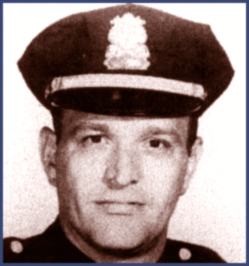 Norwalk
End of Watch: 7/9/1971
Download PDF | Listen Now | Leave a Tribute
Sergeant Fera, a 19-year veteran, was shot and killed while attempting to take two armed robbery suspects into custody.
Sergeant Nicholas W. Fera was shot and killed on July 9, 1971 while attempting to effect the arrest of two-armed robbery suspects. The two men had robbed the West Norwalk branch of the Connecticut National Bank shortly before Sergeant Fera observed them traveling on Connecticut Avenue. When the nineteen-year veteran attempted to take the two suspects into custody gunfire erupted which left Sergeant Fera and one of the suspects fatally wounded.
Sergeant Fera, 45 at the time of his tragic death, was survived by his wife Violet and his three sons, Nicholas Jr., Gary and Randy.