Patrick Driscoll
Officer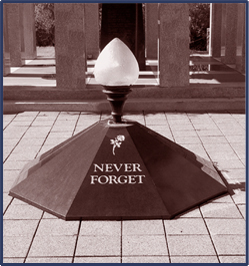 Jewett City
End of Watch: 2/16/1913
Download PDF | Listen Now | Leave a Tribute
Officer Driscoll was on duty in the Jewett City lockup when an explosion was heard. He went out to investigate, interrupting an attempted burglary at the Post Office, and was shot and killed by one of the burglars.
Residents in the vicinity of the Jewett City Post Office heard an explosion at approximately 3:45 a.m., Officer Driscoll was on duty in the Jewett City lockup at the time and also heard the noise. He went out to investigate.
As he reached the corner near the Post Office, a man from across the street threatened to shoot him if he came any further. Officer Driscoll stood his ground and both men fired their pistols at the same time. Three men then ran from the Post Office and jumped into a waiting vehicle.
Officer Driscoll was injured in the right lung, and the bullet lodged near his heart. Officer Driscoll, despite being shot was able to walk back to the lockup with the assistance of Mr. George W. Robinson who was also working the night shift at the lockup.
Officer Dirscoll was taken by auto to the Backus Memorial Hospital, in Norwich where he passed away as a direct result of the gunshot wounds.
It was noted in the newspaper articles that the burglars although they entered the post office were unsuccessful in their attempts to steal anything, and they ran away from the scene empty handed due to the efforts of Officer Driscoll.
Officer Rich pursued the suspect on foot, when witnesses observed Officer Rich stopping and clutching his chest. Officer Rich then commandeered a passing taxi and he and the driver found the suspect and captured the suspect. The suspect was brought back to the station, and Officer Rich had just placed the suspect in lock up, when he collapsed and died from a massive heart attack.