Sergeant Alex Hamzy
Sergeant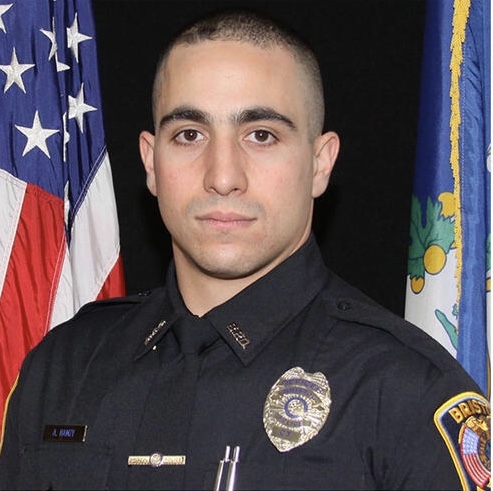 Bristol
Bristol Police Department
End of Watch: 10/12/2022
Download PDF | Leave a Tribute
On October 12, 2022, Sgt. Hamzy was ambushed from behind while responding to what was believed to be a 911 domestic disturbance call.
On October 12, 2022, at approximately 10:42 p.m., three Bristol police officers, Sergeant Dustin DeMonte, Officer Alex Hamzy, and Officer Alec Iurato responded to 310 Redstone Hill Road based on a 911 call believed to have been made by the Shooter. Officers went to a side door of the single-family house and spoke to a male who was later identified as the brother of the shooter. They ordered the male to show his hands and step out of the house. As the male stepped out, gunfire erupted. The Shooter ambushed the officers from behind, firing over eighty rounds, fatally shooting both Sergeant DeMonte and Officer Hamzy, and wounding Officer Iurato. Seriously wounded, Officer Iurato was able to return fire, neutralizing the threat with a single shot from his service weapon.
Based on the exceptional service to the City of Bristol, Officer Alex Hamzy was posthumously promoted to the rank of Sergeant.