Stephen A. Ketchum
Officer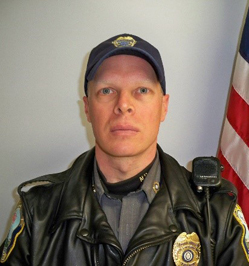 Newtown
End of Watch: 3/15/2016
Download PDF | Leave a Tribute
On September 11, 2001, Officer Ketchum rushed to ground zero to provide assistance. He passed away five years later due to lung cancer that was directly linked to the toxins he was exposed to at ground zero.
Officer Stephen Ketchum was on duty and working as a Newtown Police Officer on September 11, 2001; a day our nation will never forget. Like many heroes that day, Officer Ketchum, along with another Newtown officer, rushed to ground zero to assist in any way that they could. Disregarding his own safety and well-being, Officer Ketchum distinguished himself, his profession and his Department that day by doing what he loved to do…helping others. He returned to Newtown many hours later, exhausted and covered from head-to-toe in ash, dust and debris.
Officer Ketchum began to suffer from a pulmonary illness in 2012, which was diagnosed soon after as lung cancer. In 2013 his lung cancer was directly linked to the toxins that he was exposed to at ground zero. Officer Ketchum retired during his courageous battle against this disease, having served a full and honorable 25 years of service to the citizens of Newtown. He passed away peacefully at the age of 48, joining the ranks of many other heroes who sacrificed themselves during our nation's most vulnerable day.
Officer Stephen Ketchum joined the Newtown Police Department in 1989. He was an avid outdoorsmen and classic car enthusiast. He was a volunteer for the Bridgewater Fire Department. During his tenure at the Newtown Police Department he was a patrol officer, statewide narcotics officer, school resource officer, firearms instructor, field training officer, Deputy fire marshal and was the department's first motorcycle officer. Officer Ketchum was universally liked and respected and he was truly a man of honor, integrity and upstanding character.