Walter T. Williams, III
Officer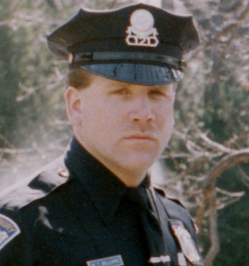 Waterbury
End of Watch: 12/18/1992
Download PDF | Listen Now | Leave a Tribute
Patrolman Williams, an eight-year veteran, detained two men after witnessing a narcotics transaction. While patting them down, one of the men shot him behind the ear. The suspects fled the scene, leaving him lying in the street.
At approximately 4:00 AM December 18, 1992 Patrolman Walter Williams, an eight-year veteran, was on patrol in a one-officer car in the north end of Waterbury. Williams stopped his marked patrol car, number 23, in the intersection of Orange and Ward Streets after observing two African-American males conducting what appeared to be a hand-to-hand narcotics transaction. Patrolman Williams exited his cruiser and detained the two men. Patrolman Williams began to conduct a pat-down of the men. One of the men later identified as Richard Reynolds purposely bumped his body into Williams in an attempt to determine if Patrolman Williams was wearing body armor. When Reynolds determined that Patrolman Williams was in fact wearing body armor, Reynolds produced a Bersa .380 caliber pistol and shot Patrolman Williams behind his right ear. The two men then fled the scene on foot leaving Patrolman Williams lying in the street. A passerby through the area found Patrolman Williams and used the radio in Patrolman Williams' cruiser to call for help.
A massive investigation was immediately launched using all the resources of the Police Department. Within hours, detectives had two men in custody, twenty-four year old Richard Reynolds and Anthony Crawford. The men were discovered hiding in a second floor apartment at 47 Wood Street in Waterbury. Also discovered inside the apartment was the pistol used by Reynolds. The investigation revealed that Reynolds was a cocaine dealer who feared returning to prison. Reynolds confessed to police that he shot Patrolman Williams.
At approximately 7:30 PM that evening of December 18, 1992, Patrolman Williams succumbed to his injuries at St. Mary's Hospital in Waterbury.