William F. Rich
Officer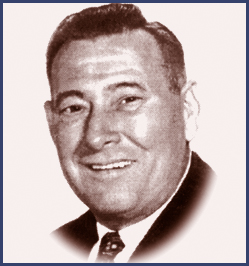 Shelton
End of Watch: 12/27/1964
Download PDF | Listen Now | Leave a Tribute
Officer Rich, a 25-year department veteran, suffered a massive heart attack while pursuing a man who had been arrested following a bar fight. The suspect ran out of the station after being booked; Officer Rich captured him and had just placed him in lock up before collapsing.
Officer William F. Rich was a 25-year veteran of the Shelton Police Department. On the night of December 27, 1964, Officer Rich responded with a rookie patrol officer to a bar fight. It turned out that a local woman was in the bar with a man, other than her husband. When her husband came in and found her there, he started a fight with her companion, pulling a knife. The suspect was disarmed by Officer Rich and his partner, Officer Donald Thompson, and was brought to the department and booked. As Officer Thompson approached the cellblock area, the suspect knocked the Officer Thompson down and ran out of the station.
Officer Rich pursued the suspect on foot, when witnesses observed Officer Rich stopping and clutching his chest. Officer Rich then commandeered a passing taxi and he and the driver found the suspect and captured the suspect. The suspect was brought back to the station, and Officer Rich had just placed the suspect in lock up, when he collapsed and died from a massive heart attack.